Ethan Greene, Director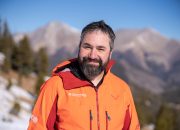 Ethan joined the CAIC as the Director in 2005 and has worked with snow and avalanches since 1990. He grew up in Boulder, Colorado and worked as a ski patroller (Big Sky Ski Resort, Montana) and as a backcountry avalanche forecaster (USFS Utah Avalanche Forecast Center). He studied meteorology (B.S., University of Utah), mountain weather and snow-drift formation (M.S., Colorado State University), and snow metamorphism and microstructure (Ph.D., Colorado State University). Ethan has published a variety of articles and been a member of national and international working groups on snow, weather, and avalanche topics. Ethan lives in Leadville with his wife and two children.
Brian Lazar, Deputy Director & Central Mountains Regional Manager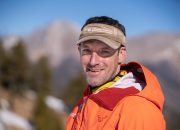 Brian joined the CAIC as Deputy Director in 2010. He began working in the mountains in the 1990s and has worked in a variety of snow climates on both sides of the equator as a mountain guide, an avalanche educator, curriculum developer, the former Executive Director of the American Institute for Avalanche Research and Education (AIARE), and a member of the American Avalanche Association Education Committee. He consulted for many years, investigating snowpack runoff and potential changes to seasonal snowpacks as a result of climate change. Brian has an M.S. in Engineering studying snow and ice mechanics in the Chugach Range. Brian lives in Carbondale with his wife and two kids.
Mike Cooperstein, Northern Mountains Regional Manager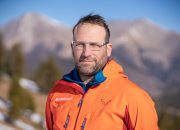 Mike "Coop" Cooperstein joined CAIC in 2015. He began his snow career when he was 18 years old, as a ski patroller at Snowshoe in West Virginia. He soon moved to Bozeman, Montana. He worked at the Yellowstone Club for 11 seasons as the Assistant Snow Safety and Assistant Ski Patrol Director. In 2008, he completed his M.S. in Earth Sciences from Montana State University studying surface hoar and near-surface faceting. He co-owned a guide service, climbing and skiing in some of the world's highest ranges.
Rebecca Hodgetts, Southern Mountains Regional Manager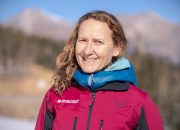 Rebecca "Becs" Hodgetts joined CAIC in 2013. She began patrolling in the mid 1990s on Mt Ruapehu, a volcano located in the central plateau of New Zealand's North Island. She went on to work at other resorts in New Zealand, Canada, and the US. She worked 12 years at Arapahoe Basin in Colorado, first as an avalanche technician and later as Assistant Patrol Director. She holds a Bachelor of Science from Otago University and completed the Canadian Avalanche Association's Applied Avalanche Risk Management course. Since joining the CAIC, she has worked as both a highway and backcountry forecaster.
Jake Barney, Technical Product Manager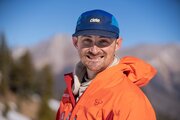 Jake joined the CAIC in 2021 to manage technology products. This is his first professional job in the snow world after spending a decade leading research and evaluation projects in social services. He moved to Colorado from Minnesota to drop out of a geography Ph.D.  He is an avid recreational user of avalanche forecasts, and a volunteer ski patroller at Loveland Ski Area. In the summer you'll find him trail jogging with his dog, backpacking with his wife, or planning his next bike tour.
Will Barrett, Central Mountains Highway Forecaster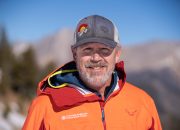 Will joined CAIC in 2021. He started ski patrolling at Breckenridge Ski Resort in 1989. He rose through the ranks of Ski Patrol to become an Avalanche Forecaster, Snow Safety Director and Assistant Director of Ski Patrol. Will has a passion for climbing, backcountry skiing, rafting, fly fishing and just about everything else to do in the mountains. He and his family live in Buena Vista, Colorado in the heart of the Sawatch Range.
Chris Bilbrey, Backcountry Forecaster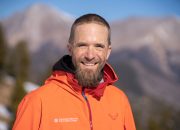 Chris joined CAIC in 2018. He learned about backcountry skiing in the late 1990s at Fort Lewis College. His avalanche career spans almost two decades as a ski patroller at Wolf Creek Ski Area, snowpack field observer and educator for the Friends of the Gallatin National Forest Avalanche Center, and forecaster at the Flathead Avalanche Center. Chris is pursuing a M.S. from Montana State University integrating snow and environmental science research. He worked as a firefighter and EMT for Durango Fire. Chris loves spending time in the mountains, remote river canyons, and landing big fish with his wife and daughter.
Dylan Craaybeek, Backcountry Forecaster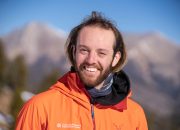 Dylan joined CAIC in 2021. He grew up in New England spending every weekend during the winter skiing at his family cabin in Maine. Upon graduating high school and moving immediately to Colorado he found his true love for the mountains in the Gore Range. While living in Vail for five years, Dylan graduated from the Colorado Mountain College Avalanche Science Program. Since then he has been teaching avalanche courses, guiding on skis and splitboards, and researching snow hydrology. When he is not studying or playing in the snow you are likely to find Dylan out rock climbing, biking, trail running, or slacklining.
Austin Divesta, Backcountry Forecaster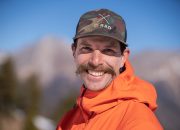 Austin joined CAIC in 2022. Born and raised in Colorado, he fell in love with skiing at a very young age through experiences he had with his Dad, who had a similar career path. He pursued a degree in Outdoor Recreation at Western State College in Gunnison. After college, he started his ski patrol career at Park City Mountain where he stayed for five seasons. He worked for three years as the Assistant Patrol Director of Monarch Ski Area, where he began training his dog, Fawkes, for avalanche rescue. Austin spends his summers as a wildland firefighter and has volunteered with Western Mountain Rescue. He can still find reprieve through mountain biking, rock climbing, and of course, skiing powder.
Ian Fowler, Northern Mountains Backcountry Forecaster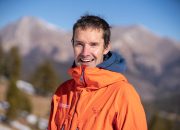 Ian joined CAIC in 2021. He grew up in the avalanche and ski mecca of England. Travels as a kid taught him about the wind slabs in Scotland and the wide-open bowls of the European Alps. He has worked in New Zealand, the Alps, Canada, Alaska, and Colorado; as a ski patroller, mountain guide, and avalanche educator. During this period he gained his IFMGA Mountain Guide Certification through the American Mountain Guide Association. Now, he is excited to share his passion for snow as a forecaster in the Boulder office, close to the place he calls home with his wife and two daughters.
Drew Gibson, Backcountry Forecaster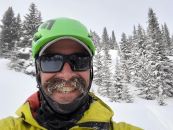 Drew joined CAIC in 2022. He grew up in the Colorado mountains where a weekend ski patrol hobby quickly turned serious, spending 18 years wearing a white cross as an avalanche forecaster and paramedic at Copper Mountain. Throughout the years he has also worked as an educator, guide and forecaster in NZ and the US, most recently for the Bridger-Teton Avalanche Center. Drew volunteered for many years with Summit County Rescue Group and was on the board of directors of the Colorado Rapid Avalanche Deployment nonprofit. Outside of avalanche work, Drew  spends time riding bikes, climbing, and working as a paramedic. Drew is based out of Frisco, CO.
Matt Huber, Southern Mountains Highway Forecaster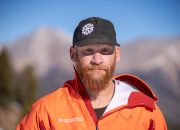 Matt joined CAIC in 2018. He began working as a ski patroller at Snowmass in 1996 and quickly moved into a dedicated snow safety position. In 2015, he and his family moved on to Idaho. He returned to Colorado in 2018 and currently focuses on highway avalanche safety on the southeast side of the San Juan Mountains. He spent most of the summer seasons since 1993 working for the US Forest Service in their wildfire program and cursing the heat while waiting for the snow to fall.
Jason Konigsberg, Northern Mountains Senior Backcountry Forecaster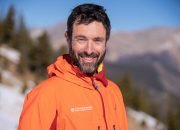 Jason joined CAIC in 2015. He made the pilgrimage from the east coast to Steamboat Springs in 1999. Jason joined the ski patrol at Canyons Resort in Park City, Utah in 2005, and became part of the resort's snow safety team. The need for more winter led Jason to spend summers in New Zealand as the snow safety officer at Craigieburn Valley ski area and the public forecaster for the Craigieburn Range. Now adjusting to life with only one winter per year, Jason spends his summers riding bikes, combing through avalanche and weather data, and avoiding climates where daytime high temperatures exceed 70 degrees.
Brandon Levy, Central Mountains Highway Forecaster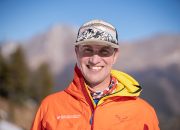 Brandon joined CAIC in 2017. He is originally from the Vail area and enjoys working and raising a family in the mountains of Colorado. Prior to joining CAIC, Brandon worked as a highway avalanche forecaster for the Washington State Department of Transportation and as a ski patroller in Colorado, France, and New Zealand. He enjoys time outside with family and friends in the mountains and rivers of Colorado and the Western US.
Spencer Logan, Science and Operations Officer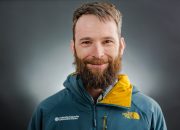 Spencer joined CAIC in 2004. He began skiing in northern Colorado and began learning about avalanches in northern Utah. He continued his avalanche education in southern Montana with an MS in Earth Sciences from Montana State University. He has collaborated with colleagues from the CAIC, North America, and Europe to better understand trends and patterns in avalanche accidents and occurrences. His kids are the fourth generation of the family to ski and the fifth to fish in Colorado.
Andrew McWilliams, Backcountry Forecaster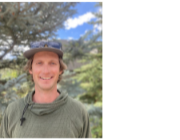 Andrew joined CAIC in 2022. He started his ski career in the snow splitting time between the hotbeds of Southwestern Connecticut and Fresno, California. He moved to Colorado after studying Geology; partially for the mountains, but mostly to live in every state that starts with a "C". He comes to the CAIC after spending 10 seasons as a ski patroller, most recently working as a Lead Avalanche Technician at Arapahoe Basin after shorter stints at Breckenridge and the Remarkables in Queenstown, New Zealand. Andrew is based in Summit County.
Colin Mitchell, Southern Mountains Highway Forecaster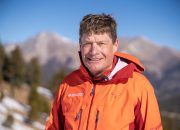 Colin joined CAIC in 2014. He grew up in New England, and learned to ski in Vermont and upstate New York. In 1995, he moved to Colorado, and discovered powder skiing, big mountains, and climbing skins. He spent more than a decade working as a ski patroller, avalanche forecaster, ski guide, and avalanche educator, before joining CAIC. Avalanche work has taken him to the Himalaya as Snow Safety Officer at Gulmarg Gondola and South America forecasting avalanches for the mining industry. During the Colorado summer, you can find him in Chile enjoying another ski season, and working on his Spanish.
Julie Pomerantz, Program Assistant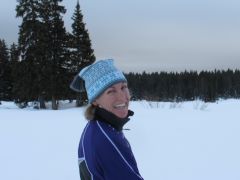 Julie joined CAIC in 2022. Born and raised in Colorado, she grew up on skis. Julie spent over 20 years ski patrolling at Breckenridge--10 of which she served as the Ski Patrol Training Supervisor. She then switched gears for several years becoming the Program Director for CDA, an adaptive recreation non-profit based in the Western Slope of Colorado. Ultimately her love of snow science and avalanche work brought her back to CAIC. Julie lives in Crested Butte and enjoys spending time biking, skiing, rafting, and simply enjoying the mountains. Her dream is to live on a sailboat someday!
Ben Pritchett, Central Mountains Senior Backcountry Forecaster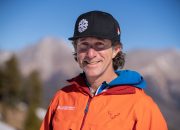 Ben joined CAIC as education coordinator from 2006-2012. He rejoined as a forecaster in 2018. He spent 12 years as the program director at the American Institute for Avalanche Research and Education (AIARE), and served as forecaster and later director at the Crested Butte Avalanche Center. The American Mountain Guide Association recognizes him as a certified ski guide. One of his favorite jobs spanned 18 seasons, forecasting for the Elk Mountains Grand Traverse ski race. Ben lives in Crested Butte where he backcountry skis, snowmobiles, hikes, and mountain bikes with his wife and two children.
Ron Simenhois, Northern Mountains Highway Forecaster & Data Scientist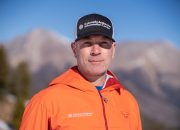 Ron joined CAIC in 2016. He has worked as a ski patroller and avalanche forecaster in Colorado, New Zealand, and Alaska. He has collaborated with scientists from the US and Europe on applied research projects. Ron's work includes the development of the Extended Column Test and other avalanche forecasting tools. Ron enjoys spending time outside with his wife and two kids.
John Snook, Numerical Prediction Specialist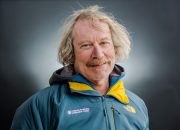 John joined CAIC in 2006. He became interested in weather and snow growing up in New England anxiously awaiting the next nor'easter. He obtained an M.S. in meteorology at the University of Wisconsin – Madison. He moved to Colorado in 1984 and worked for fifteen years as a meteorologist for a NOAA applied research program. He completed a Ph.D. in Atmospheric Science at Colorado State University. He ski patrolled at Arapahoe Basin. After forecasting for eight years at CAIC, he is now the Mountain Weather and Avalanche Specialist. His focus is providing computer-generated weather forecasts.
Jeremy Yanko, Southern Mountain Highway Forecaster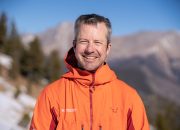 Jeremy joined CAIC in 2021. He started on skis at Silver Creek, Colorado and progressed into fulfilling his middle school "career days" with the Winter Park Ski Patrol. After graduating from Fort Lewis College he worked as a Patroller and Guide at Silverton Mountain Ski Area, spending 15 seasons in an active avalanche program. He worked for five seasons in Alaska's Chugach Mountains as a mechanized guide. He has been involved with EMS/SAR in Silverton for twelve years. He is grateful for adventures of all kinds.
Ryan Zarter, Northern Mountains Highway Forecaster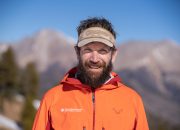 Ryan joined CAIC in 2017. He grew up in Kansas and moved to Colorado in 2000 to pursue his graduate studies in biology. After finishing school, he did what any sensible biologist would do and got a job as a ski patroller. He ended up spending over a decade working as a patroller at Eldora Mountain Resort, Arapahoe Basin, and a ski field in New Zealand. He has worked as an avalanche forecaster in Chile, the Kurdistan Region of Iraq, and on Snoqualmie and Chinook Passes in Washington. Ryan's other interests include photography, getting lost in the woods, and drinking unhealthy amounts of coffee.